We are excited to announce the launch of our new automated scripts aka chatbots this month. We are introducing this time saving feature in an effort to make customer interactions more efficient and reduce operational costs for our clients.
Automation in customer communication is becoming increasingly popular with its convenient and economical benefits. With chatbots, we can qualify leads quickly and hand them to the customer service representative with more information to conduct a successful interaction.

How Chatbots Will Improve Business for Slingshot Clients
Chatbots guide customers through the gathering of information and reduce time to complete their requests. By allowing chatbots to handle these routine inquiries, Slingshot clients will:
Increase operational efficiency as conversations arrive to the agent with basic information already gathered
Reduce overall conversation time
Decrease time spent on abandoned conversations
Reduce duplicate tasks
Improve quality of customer interactions
Quickly access customer information in the client CRM (in supported flows)
Monitor chatbot conversations in Central Inbox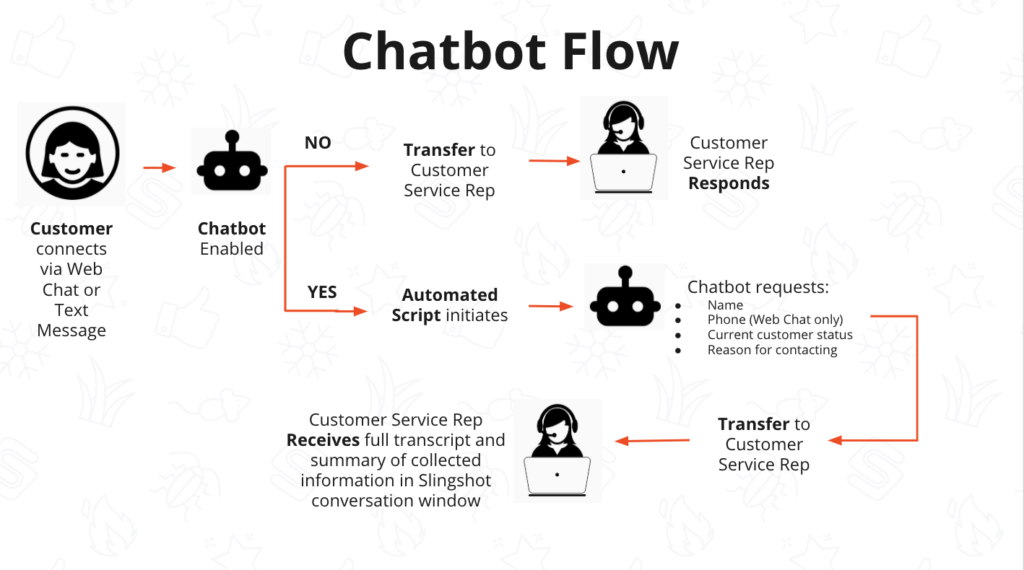 What Slingshot Clients are Saying About Chatbots
Though the initial roll out of chatbots for all Slingshot clients isn't occurring until later this month, several clients have been involved in a pilot project with the automated scripts and have found them to be extremely beneficial in saving time and alleviating frustration.
Evan Unick, VP of Customer Solutions Aptive Environmental, is excited about the implementation of automated scripts and how they will positively affect the workflow of his team. "Chatbots are an obvious solution to so many of the challenges that come with virtual customer interactions." He continues, "Agents know who they're speaking with and what their need involves immediately which saves time and improves accuracy for both the customer and our agents. Although we're only in the beginning stages of implementing chatbots, we couldn't be happier with the results."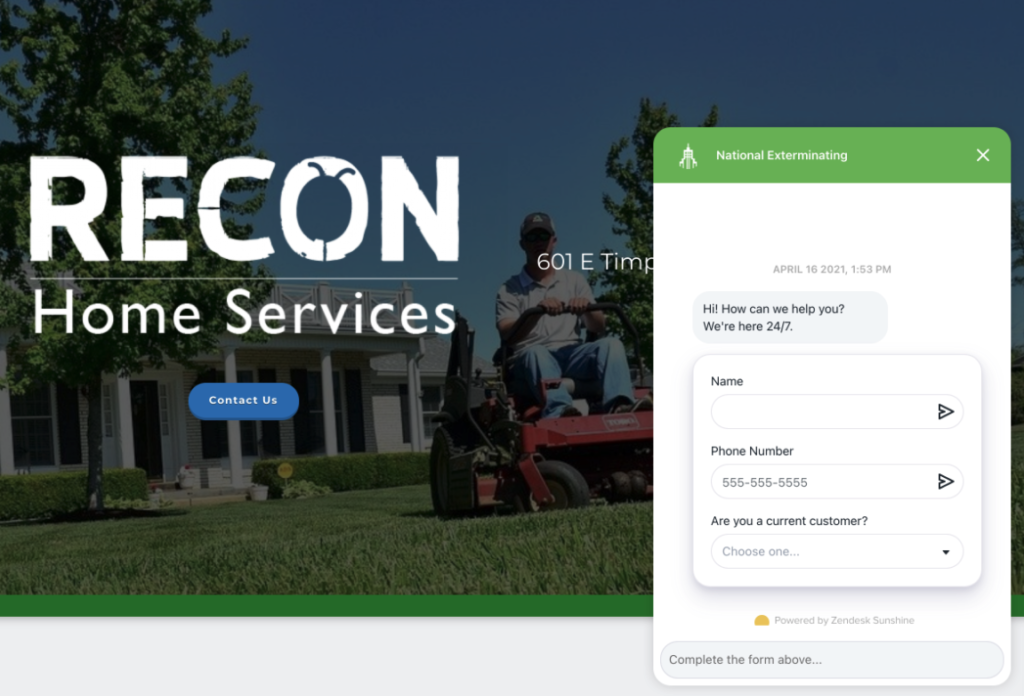 What the Future Holds
Currently, Slingshot clients can utilize chatbots for Web Chat and Text Messaging services in the gathering of basic information. Other chatbot flows are in development and will continue to improve the customer experience through time saving automation. 
If you are interested in learning more about how automation can improve your customer support and communication, request a demo today.